| | |
| --- | --- |
| Delivery time: | estimated 10-12 Weeks (within Europe) |
With the FLAME SPORT Multifunctional Machine (1G-6KX) DUAL, you can perform the following exercises:
Dips for Tricep and Chest Training: Strengthen your triceps muscles and shape your chest muscles with this effective exercise.

Push-Ups for Shoulder Training: Improve your shoulder muscles and develop strong, defined shoulders.

Bulgarian Splits: This exercise is perfect for strengthening your leg muscles and increasing leg strength.

Rowing for Back Training: Strengthen your back and improve your posture with this targeted exercise.

Shrugs: Strengthen your trapezius muscles to shape the upper back and neck area.

Deadlifts: One of the most effective exercises for the entire body, building strength and stability.

Chest Press: This is a great exercise to isolate and tone your chest muscles.
The FLAME SPORT Multifunctional Machine (1G-6KX) DUAL stands out for its high-quality construction and robustness.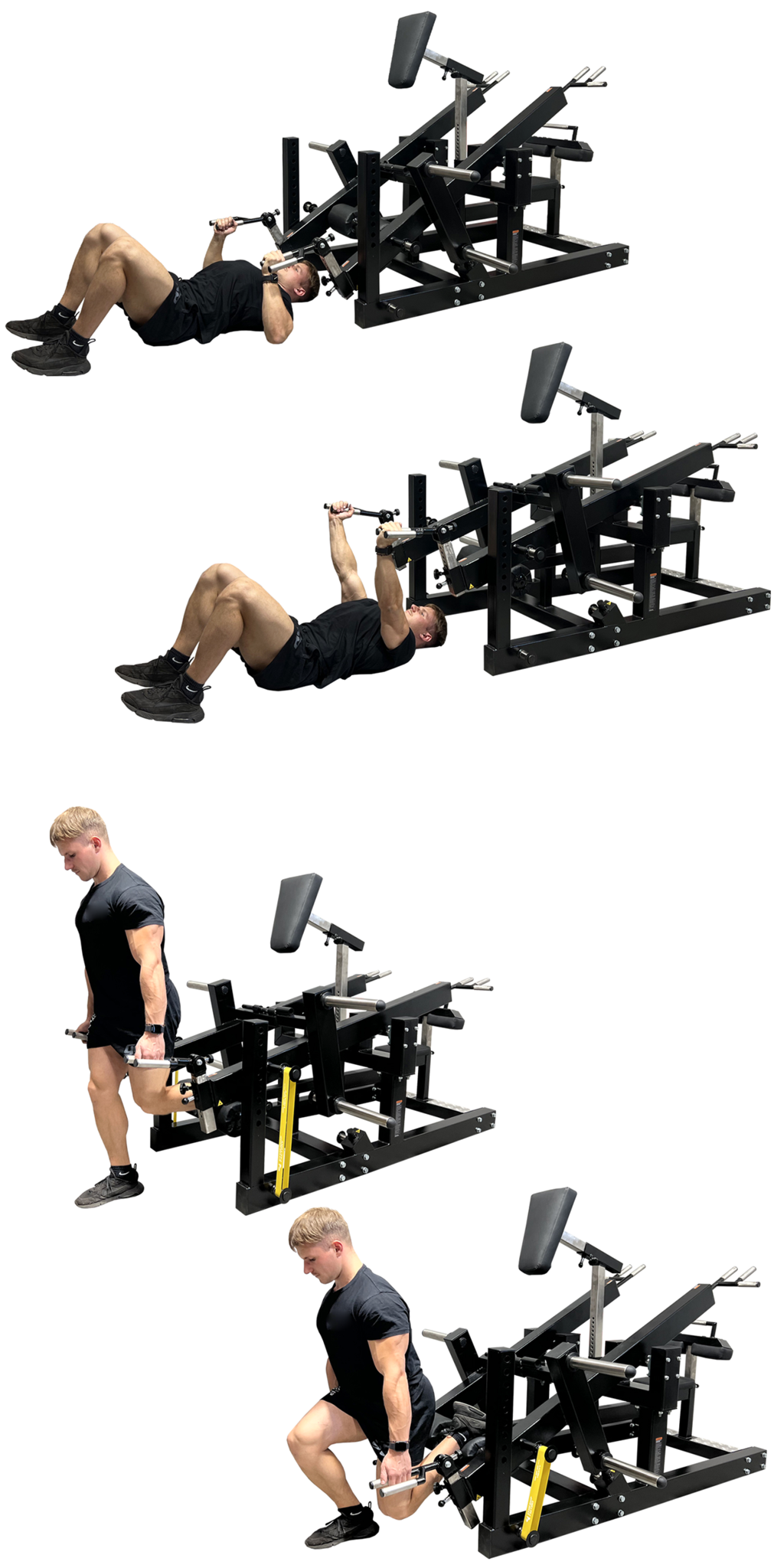 Size of the metal profile:
100x50x3mm (max loading weight 400 kg)
120x80x3mm (max loading weight 500 kg)
Equipment measurement:
Height: 100 cm
Width: 154 cm
Length: 252 cm
Weight: 160 kg (100x50x3 mm)
Weight: 240 kg (120x80x3 mm)
Quality features:
Heavy-duty steel Frame
Powder coat finish
Carleather
Stainless Steel Handles

 

more info…
Please choose a colour when placing an order.
* Plate weight is not included